Fulfillment is a crucial piece of the puzzle for businesses in a wide variety of industries. Whether you're storing and shipping point-of-purchase signage to your retailers or kit packing and shipping products to e-commerce customers, you need a partner who can help you optimize your fulfillment process, both for your benefit and for your customers.
Outsourcing Fulfillment for Efficiency? Yes, Please!
Third-party logistics (3PL) is a growing industry that is projected to exceed $297 billion in the U.S. by 2023. Why are more and more companies turning to 3PL partners in lieu of handling fulfillment in-house? Because this outsourced solution can come with some valuable benefits. When working with the right partner, you may be able to:
1. Optimize Inventory Management
Accurately tracking exactly what you have in stock, where to find it, and when to reorder can be a challenge, but this is a crucial need.
Choose a partner with advanced inventory management technology tools at their disposal so you can benefit from accurate real-time reporting on the inventory in your fulfillment or distribution center. Your team will benefit, too, because they'll be able to make informed decisions based on reliable information about what's in stock.
2. Reduce Shipping Costs
If you're concerned about your budgetary restrictions, it's important to note that 3PL could actually save you money.
A fulfillment partner can identify and avoid inefficiencies that may be costing you now. For example, the right fulfillment partner will take advantage of shipment consolidation to minimize freight and use freight analysis to ensure you never overpay.
3. Improve Shipping Speed
It's no secret that shoppers today place a high priority on fast shipping. A 2019 survey from Oracle Retail found that 13 percent of consumers would never order from a retailer again if their shipment came late!
Fortunately, partnering with a 3PL provider can help you reduce shipping time. Strategically located fulfillment centers, efficient packing, and speedy shipping all add up to delivery times that better meet customers' high expectations. Because Baesman is located in the heart of the Midwest, we can support two-day shipping to 80 percent of the U.S. population. In most cases, Baesman can actually support same-day shipping and next-day service at ground service rates.
4. Scale Efficiently
If you're dealing with space limitations in your warehouse, this is a great reason to consider 3PL.
Why build or purchase a whole new fulfillment or distribution center when you could outgrow that facility again in the near future or overestimate the space you need and end up with unnecessarily high overhead costs? A fulfillment partner can offer the expansive, secure, and climate-stable warehouse space you need so you can flex to meet seasonal demand or so you can grow and broaden your reach.
5. Focus on Your Core Competencies
Especially when you trust a 3PL partner with end-to-end program management, it frees you up to concentrate on what matters most: your core business processes.
Put more time and energy into product design, purchasing, marketing, or whatever will help drive your company forward. Meanwhile, you can rest assured that your logistics are being proactively managed by experts.
Printing + Fulfillment: Multitasking Really Can Be Better
If printing is an important piece of your business success, why not find a partner who can meet both your printing and fulfillment needs? This is the best way to streamline and optimize these critical parts of your business. Consider the benefits for both on-demand printing and in-store signage.
On-Demand Printing Through an E-Commerce Platform
Want to offer your associates personalization options? Incorporate custom, on-demand printing with your standard product offerings through one custom portal, providing a seamless ordering experience for your team.
Better yet, partner with a provider who can consolidate warehouse and printed items to minimize shipping costs.
Marketing Fulfillment to Support Your Retailers
Take advantage of a comprehensive solution for your marketing collateral. If you've partnered with a printer to create amazing marketing materials for your brand, why not also entrust them with storing and shipping these critical assets?
It pays to choose a fulfillment partner who specializes in storing, protecting, kitting, and shipping in-store marketing and point-of-sale signage. For example, Baesman helped Cardinal Health make it easy for pharmacies to order the marketing materials they needed through an online ordering and fulfillment system, saving Cardinal 50 percent on printing and shipping costs.
See how we helped Lane Bryant.
Fulfillment and Distribution Center Solutions from Baesman
Baesman offers a wide range of fulfillment services along with our printing services to set our clients up for success. Take advantage of:
Marketing fulfillment
Product fulfillment
E-commerce integration
Inventory management
Kit packing and distribution
Storage and shipping logistics
We leverage our team's expertise, warehousing resources, and tech tools to optimize your fulfillment operations.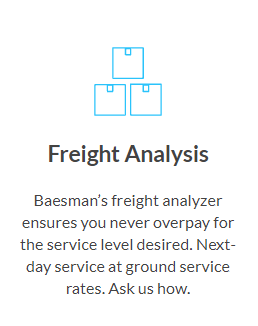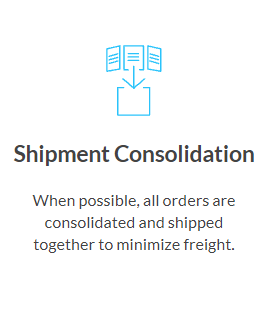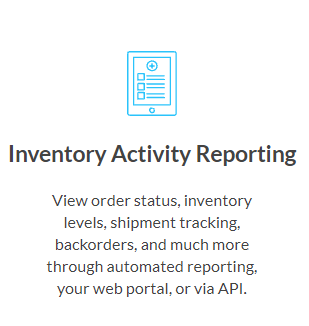 If you're looking for a partner to help with your fulfillment needs, trust Baesman. Our extensive suite of services can help you run your business more efficiently and grow. Get in touch with us to discuss your needs, and learn how we can help.