By now, many retailers have included brand loyalty into their marketing mix. Today's retailers develop programs that not only acquire, retain, and reactivate consumers, they go a step further to build brand-specific loyalty programs aspiring to increase repeat purchases and the lifetime value of their customers. Through rewards, promotions, special offers, events, and more retail marketers are investing heavily in brand loyalty programs. But are they reaping the rewards? It depends.
More than 90% of companies today have some type of loyalty program, however, 65% of consumers engage with less than half of the loyalty programs to which they belong. In fact, the average consumer belongs to 15 loyalty programs and is only active in 7 of them. We discuss this phenomenon with our clients often.
Why would someone sign up to be a member of a loyalty program, yet not interact with it like a true perceived brand loyalist? It's because oftentimes we, as well-intentioned marketers, confuse brand loyalists with brand loyalty programs. A brand loyalist, by definition, is connected to your brand on a deeply personal level. A brand loyalty member may really appreciate your brand, but their behaviors are driven more by rewards and special offers. This doesn't imply they don't connect with your brand too, but there is a significant difference. Marketers can't simply implement a brand loyalty program and expect to create a wave of brand loyalists. If only it were that simple.
The truth is real brand loyalists are dedicated to and have a strong emotional bond with a brand. They enjoy the experience of interacting with a brand's messaging, products, and services regardless of competitors' products and services, price, or even convenience. The harsh reality is a strong loyalty program may not factor into their purchase decision at all. Loyalists simply love a brand for the products, experiences, and what the brand represents to them. No loyalty program alone is going to supersede that level of devotion.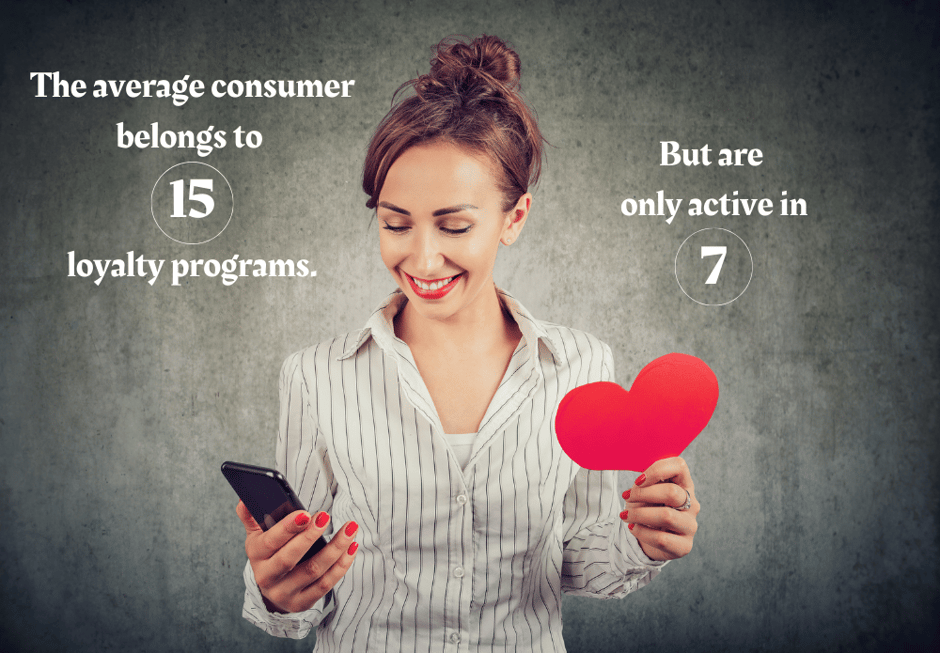 Take, for instance, Patagonia's eco-friendly messaging and products. Built upon a mission to make the smallest carbon footprint possible while making high-performance outdoor clothing, Patagonia has found its niche and continued to successfully grow its base of customers. Their clothing has become inseparable from their environmental advocacy. Their customers simply won't settle for less. Patagonia famously launched a "Do Not Buy This Jacket" campaign right before the Christmas holiday to encourage people to think about the effect of consumerism on the environment. By telling people only to buy what they really need, especially during a high revenue-generating holiday season, they proved they cared more about their environmental mission than dollars. When a customer trusts that a brand stands for something greater than making money, they are much more likely to support it. This is loyalty beyond points. It's the true definition of a brand loyalist.
Are we saying that brand loyalty programs simply don't work? Absolutely not! It's quite the opposite, but we must understand that a loyalty program's goal is not to create brand loyalists. Goals should be focused on KPI's like member acquisition, repeat purchases, and reactivation. Not all brands have a cause or mission that drives their products, messages, and services in the manner that Patagonia's does. Rather we as marketers need to manage our expectations around what brand loyalty programs can and can't achieve. Brand loyalty programs may not drive that emotional connection where a customer is never going to buy another brand's product or service, but it can have extremely positive impacts on your bottom line when done correctly.
In fact, research shows us that 72% of customers say they are more likely to recommend brands with good loyalty programs, while 78% state that these programs make them more likely to shop with a brand. The key differentiator here is "good" loyalty programs. What makes a good loyalty program? The answer is knowing your customers on a personal level and understanding what drives them.
Let's look at Kohl's. Their brand has a long history of loyalty. Most customers have likely heard of Kohl's Cash and Yes2You Rewards. However, in 2020, during a year of a highly competitive landscape and economic uncertainty Kohl's decided to try to right a wrong they felt they had created by letting their program become overly complicated and impersonal. While the brand had over 30 million members, department stores were still closing, and customers didn't feel they had a valued relationship with Kohls.
Enter "Kohls Rewards". This is their latest program showing the brand's determination to do loyalty right. It's a streamlined loyalty program approach that simplifies Kohls Cash and Rewards reinforcing ease and unity between the two. Perhaps the most significant change will be their increased efforts to send out targeted, deeply personalized communications digitally, via direct mail, and at the register. It appears to show that Kohl's knows they need to reach their customers in a personalized manner via all channels when the customer wants it and in an easy-to-understand manner. Time will tell if this new brand loyalty approach improves loyalty member usage, however, it seems they are on their way to getting brand loyalty right.
As we can see, brand loyalty and brand loyalists are both important in reaching brands' goals. Patagonia relies on loyalists and Kohl's emphasizes a loyalty program. Both brands are correct in their approach, however, they are two distinct strategies that can be easily confused. It's important to know which one is right for your brand. Most importantly, when marketers do invest in a loyalty program it's important to make sure it's right for their customers so customers who enroll remain active within the program.